Content Count

2388

Joined

Last visited

Days Won

115

Feedback

100%
About Martinoslav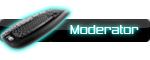 Herní účty
PlayStation Network
Gamertag
Recent Profile Visitors
The recent visitors block is disabled and is not being shown to other users.
Pisou ty nejlepsi Ale netusim, co ma Datart v nabidce

Datart ma 15% slevu na telky, treba se nekomu bude hodit

Asi potrebovali vyprazdnit zapraseny sklady

Jo, ty tri sberatelky na ty tri nadhry budou mit jednou cenu zlata

Vzhledem k tomu, ze je vyrabena v Cine, tak koronavirus je neco jako predobjednavkovy bonus Takovy mensi DLC k Doomovi

Za 6 prepal, taky jsem rusil. Koupim bazarovku obyc.

Jesteze to neni Drak Zone edition

Reknete mu nekdo neco, ja uz nemam silu

Taky si nemyslim, ze je dobry tah portovat exkluzivky po case na pc, ale jsem jen malej ceskej erek (cti h*vno) a verim, ze to maji dobre spocitane. Kazdopdne exkluzivky pak zacnou postradat smysl, protoze si hraci reknou - ono to stejne po case vydaj i na pc.

Nene, ja to vidim tak, ze my vsichni budeme spokojeni, jen Morty tady vysvihne elaborat na tema jak poslozena sberatelka prisla, kolik rohu mela ohnitejch, jak dolamana byla vypln a ze je z JRC zklamanej, presto ze jim dal jeste jednu sanci a veril, ze to dobre dopadne a ze odted uz si tam nikdy nic neobjedna

Asi meli 3 kusy skladem, aby pak mohli vsechny 4 objednavky stornovat

Priste prosim sberatelske predmety do spravne kategorie bazaru. Diky.

No, to rika ten pravej Nebo levej?