Content Count

1605

Joined

Last visited

Days Won

94

Feedback

100%
About mirai_trunks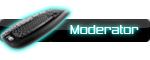 Recent Profile Visitors
The recent visitors block is disabled and is not being shown to other users.
co cenové akce? ať to vidí více lidu?

nevim, me lijak nic neudelal celou hru. jdi za cilem a neuastavuj. nebo postav hřib mebo odpočin pod hřibem

on se ptá na podporu hdr pri 1080p a 120Hz.

Nooo Bčka maji taky 120Hz a 2.1ku. Gsync konzole neuzije:) nema cenu priplacet 20k. Jako libila by se mi lg oled 48ka cx, ale davat 40k nebo sehnat 55ku b9 kolem 20k( doufam, ze sleva 20% z dnu Marianny pude i na 55ky).

jeste jedno srovnani s rtx 3090:)

chvili jsem uvazoval jakej je to pohled. no je to vetsii:))

Já asik také počkám, ale furt je moznost, ze se kluci od Sony nebo MS vytasi s takovou peckou v day 1, ze budu stat v Praze u Alzy o pulnoci

Presne zlevnit digi obsah a ne, ze 2 roky po vydani je hra na store za plnou palbu a ceka vlovek na slevicku a na mediu je to jiz rok za 500

cena serie x good. to s-ko nevim nevim no. gamepass a tak asik good, ale 8k je celkem dost teda.

neni zac, az budu na pc tak tady trosku popresouvam a promazu. jsme trosku offtopic

Téma pro debatu o moznostech prodlouzeni gamepass ultimate

Prodám sekundár: Remnant: From the Ashes obsahuje základní hru a oba datadisky: Remnant: From the Ashes - Swamps of Corsus Remnant: From the Ashes - Subject 2923 odkaz ps store: https://store.playstation.com/en-cz/product/EP1965-CUSA13830_00-REMBUNDLE2000000 na hraní MP je nutno vlastnit PS+ cena 500Kč.

3 roky celkove jsou max ta konverze je divnejsi nez jsem cekal

no nepude to. jiz ultimate mas, prodlouzit jak pises to nejde. tohle jde jen kdyz nemas ultimate aktivni. kdyz koupis gold a pridas ten kod k aktivnimu ultimate uctu, prodlouzi se ultimate o cca 60% hodnoty gold uctu. takze rok goldu cca 7.5 mesice ultimate. pomer jiz nevim presne

tak ted mas ultimate jeste na 2 roky a kdyz pridas rok goldu prodlouzi se to o pomernou cast, bo gold je levnejsi sluzba.