Content Count

2014

Joined

Last visited

Days Won

141
About mirai_trunks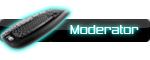 Recent Profile Visitors
The recent visitors block is disabled and is not being shown to other users.
kdys to objednaval? ja videl jen out of stock jiz par mesicu z5

očekávám post tak nejpozdejc 30.6, kde bude foto chlupů na samolepce z originálek XY hry:))

tak kdyz ti to nejde udelat bude chyba nekde jak to vsichni zname. je stul a pak je zidle a tak nekdy na pul ceste:)) Zerty stranou, jak pisou panove nahore, vhodna fleska, dobre zasunuta, sformatobana a zen nejvetsi soubou co lze ztahnout. delal jsem to n-1x a fungovalo..

popravde celkem mor bojovat pak na bazaru s Polskejma hrama z bundlu kdyz se prodavaj novinky za litra a clovek by chtel prodat po 3 dnech hru co koupil za 1999 precijen o neco draz

Očekávám, že se objeví drift joyconu, stejne jako na ds4ce, ale popravde to bylo po 1500h takže žádná trága

není. ale jak jedou furt ty motůrky na vibraci v Račetovi nebo Returnalu tak nekdy nedožije 5h.. takze druhej se hodi, na hrani:)

dej to za 999 bez disku a nekdo to veme

jo, nejlepsi volba. SE jdou nenažranci dost. Ale bůček je bůček

Alzák psal, ze vetsina je poškozená a nebudou to posílat

ne ze neni popularni, Microsoft to zabil. Kinect na One dnes jiz moc sehnat nejde, pro novejsi verze jako one S nebo X je nutna redukce, ktera stala 2k a sehnat taky moc nejde. klavne na One ta podpora her byla minimalni, pokud kinect tak jedine tu 360ku.

Tak záleží kdo z rodiny chce hrát Fortnite:)) a kdo se to snaží zamaskovat zábavou pro celou rodinu. Ale k tématu. Snímaní celého těla je mrtvé již po 2 generace. Naposled to dávalo smysl na xboxu 360 se senzorem kinect. tam bylo i dost her ( to je tedy možnost č. 1). Musíš počítat se starim zarizeni cca 10let, omezenou nabidkou her, nic zasadne noveho si nezahrajes - vse je jiz pouze bazar. Relativne nejvíc pohybovych her ma vyblbnuti ma Nintendo Switch. Hlavní nevyhodou je vysoka cena prislusenstvi a her i kdyz samotna konzole je jiz od 6000. Hry si drzi cenu i v nazaru takze poci

Prodám novou, nerozbalenou hru na PS5: Final Fantasy vii remake intergrade. Obsahuje i DLC Intermission. Cena 1600Kč, zásilkovna v ceně nebo osobka Č. Budějovice.