Content Count

1558

Joined

Last visited

Days Won

92

Feedback

100%
About mirai_trunks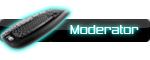 Recent Profile Visitors
The recent visitors block is disabled and is not being shown to other users.
Teoreticky jakákoliv Bluetooth klavesnice a myš by mela fungovat. Otázkou je co chceš s klávesnicí dělat? Podpora her na ps4 je dost omezená:

tady tak Krtek prajz, tedy za poštu a kilo dáš ktomu do obálky. radši to tozdel

na metr funguji i 10 let stare káble. na dalsi vzdalenost jiz cas koupit neco lepsigo

Bude i zde recenze, jak tomu bylo u velkych Sony her v minulosti?

Co tak koukám jsou 2 tábory: Skupine 1 stornovali objednavku a skupina 2 ji nechce:))

Zdravím, Prodám několik her NA PS4 bez krabiček: Ghost Recon: Break point - 2 ks - cena 250kč/ks The order: 1886 - jde o promo disk - cena 200kč Monkey king Hero is back - cena 200kč The evil within - jde o DE/ES/FR verzi - cena 150kč GreedFall - cena 300kč One piece World seeker - cena 250kč Kingdom hearts 3 - cena 200kč cena pošty 50 kč jako doporučené psaní. Kdo koupí všechno naráz sleva na 1500Kč a pošta v ceně. Díky!

Konektor měl pouze původní xbox one. Xbox one S, xbox one X jiz konektor nemají a nutno dokoupit redukci. Problemem je, ze samotna redukce i kinect se jiz oficialne prestali vyrabet, redukce jdou sehnat jenom druhovyroba z číny v rozmezí 1500-3000kc a kinect jedine z bazaru. Her pro kinect take na xbox one nebylo tolik. Čiste pro kinect hrani bych vzal xbox 360 s kinectem a na normalni hrani xbox one napriklad ve verzi X.

Zdravím, Prodám Fortnite Epic Neo Versa Bundle + 2000 V-Bucks PSN klíč. Obsahuje obleček + další věci a 2000 V-Bucks. Cena 350Kč

udela, ale nebude alespon pouzivat jeho pripadne mu nevybrakuje ucet pripojenej na psn. jinak zkus zavolat na sony a teoreticky by melo jit udelat BAN na konzoli skrze seriove cislo

ne. zmenit heslo a zadat dvoufazove overeni na ucet. jinak da reset a jede dal.

myslím, že to moc hrotíš:))

Zdravím, Prodám pár her všechno kompletní balení: The last of os part 2 nova nerozbalena CZ: Cena 1100kč Final Fantasy VII remake: Cena 1100kč Trine 4 CZ: cena 500kč Bloodstained Ritual of the night: cena 500kč Pošta v ceně, nebo osobka v Č.B

Erika je interaktivni film. stoji to za instalaci.