Content Count

1869

Joined

Last visited

Days Won

43

Feedback

100%
About SAIXX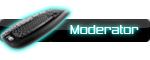 Rank

Member


Birthday

06/25/1989
Informace
Home
Hobby

Auta, Pc, Hudba Obchodník Se Smrtí Od Hugha Laurieho Avatar, Futurama 2 2pac, David Guetta, Bob Marl

Work
Herní účty
PlayStation Network
Steam ID
No neee že by, ono to je fakt ofiko [emoji846] https://blog.playstation.com/2020/07/27/ps-plus-games-for-august-announced/ CoD mně osobně z těch starších dílů neurazí ba naopak

1. Edituj příspěvky 2. Zkus dát jiný HDD. Dle mého je prostě už k.o.

K čemu mu bude rebuild když píše, že kompletně přeinstaloval SW? To se používá v případě že disk je používaný delší dobu a PS4 si neumí alokovat automaticky volné bloky na disku po starých datech...

Pravděpodobně ano - bude na odchodu HDD

Aha to jsi ty co koupil konzoli s banem že :) No v tomhle případě uložit na usb flash disk a zkopírovat. Tady v tomhle případě připojení nepotřebuješ

Data her stáhneš (pokud nemáš nějaké limitované připojení) a save buď upload přes PS+ a jestli ho nemáš tak normálně ulož na USB flash disk a pan jen nakopíruj zpět [emoji6]

Mám pocit, že deska si ,,spáruje" HDD který tam je a pokud je přehodíš tak ho bude chtít kvůli tomu zformátovat

Téma uzavírám. Na obchodování se sloty tu máme vytvořený speciální topic

Jelikož to jsou zrovna hry které to připojení potřebují... Bohužel

Tak mu jí zase vrať zpět. Konzole má BAN Nebo musíš hrát čistě SP hry EDIT(přímo od SONY) : I have bought a second-hand PlayStation system that is banned. Can the ban be lifted? Once a PlayStation system has been banned the decision is final and cannot be reversed. This is because bans on PlayStation systems and accounts are responses to the most severe behaviours. PlayStation and Sony Entertainment Network recommend only purchasing new PlayStation products from reputable retailers in order to avoid buying banned systems. If you have purchased a banned PlayStation system, please contact the retailer for help.

No jako já netvrdím, že špatný nebo dobrý ale jestli je teda to ,,výročí" tak mohli trošku učůrnout víc NBA tu už jednou gratis díky chybě SONY bylo, Laru má každej správnej pubertální+ lofasník projetou a Ericu osobně neznám takže neřeknu

Kde bydlíš stoupnu si pod to okno [emoji23]

Tohle by SONY určitě neprošlo kdyby měli konzoli co zvládne jen určité minimální rozlišení [emoji1] Já uvidím jestli jí budu brát na začátku prodeje a co vím, že novou TV kvůli tomu určitě brát nebudu. Mám sice jen 1080p ale kvalitní co perfektně funguje a nebojím se že by to bylo špatný [emoji6]

Proč by to nemělo fungovat nebo podporovat. Pokud je rozlišení cílené až na 8K tak všechno co je pod výstup přizpůsobí zobrazovacímu zařízení případně na nejbližší možné podporované rozlišení.