Content Count

1533

Joined

Last visited

Days Won

14

Feedback

100%
About spenat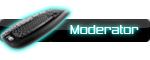 Rank

Member


Birthday

06/28/1994
Contact Methods
Web

http://spenatsnow.truncovi.info

Skype™
Stačí vyndat paměťovou kartu, na kterou jsi Atmosphére instaloval.

Právě vyšel nový release s podporou FW 8.1.0

Právě vyšla nová betaverze s podporou FW 8.1.0

Jednoduše řečeno: Nelze. Jedinou možností je reálně instalace CFW (pokud máš hacknutelný Switch), nicméně přehrávání videí je zde víceméně v plenkách, alespoň prozatím.

Dongle není potřeba, stejnou funkci zastane i mobil s Androidem či běžný počítač. Potřeba je jen kabel.

Ano, nová, menší verze Switche se očekává. Osobně si myslím, že se jí skutečně dočkáme, ale prozatím je to vše - stejně jako concepty výše - jen spekulace.

Nutno ještě podotknout, že ne všechny hry jsou v "Play Anywhere", celý seznam kompatibilních her najdeš tady: https://www.xbox.com/cs-CZ/games/xbox-play-anywhere

Ahoj, ano, půjde, tyhle hry jsou označovány jako "Play Anywhere", takže je můžeš hrát jak na Xboxu, tak na PC s Windows 10 (na zmíněné stránce je dokonce přímo napsané "Windows 10"). Je ale třeba počítat, že kvůli aplikaci Xbox je potřeba mít tenhle operační systém. Vše ostatní pak funguje bez problémů .

Reaguješ na 8 let staré téma, zamykám.

Necituj předchozí příspěvek, je to proti pravidlům fóra. Co se obnovy ze zálohy týče: Možná ban nedostaneš, možná ano. Jakmile jednou začneš používat CFW, šance banu je vždycky.

Tohle nebude baterkou, to spíš vypadá na problém v systému: Když podržíš tlačítko na vypínání déle než 6 vteřin, tak se Switch vypne - reálně tedy není možné, aby ti po této době vylezl ze Sleep režimu. Zkusil bych restart do továrního nastavení.

Na co konkrétně se ptáš? Toto je vlákno o Atmosphére, netuším, jak je na tom aktuálně ReiNX. Nejnovější Atmosphére oficiálně podporuje i nejnovější FW 8.0.1 a vše na něm bezproblémů funguje.

Ahoj, Ano, Super Smash Bros. se dá při lokálním multiplayeru hrát na jednom joyconu. Osobně jsem, co se týče počtu tlačítek, problém neměl, ale je pravda, že se stejně u téhle hry doporučuje pořídit pro controller/další pár joyconů.

Doslova jeden příspěvek nad tvým je odpověď na druhou část tvého dotazu: Jakmile máš jednou CFW, riziko banu už je prostě vždycky, jakmile jdeš online. Jedinou možností je NAND záloha ještě před instalací CFW, ale tu, předpokládám, nemáš. Co se sleep režimu týče: Je to zvláštní, protože když na Switchi držíš tlačítko 12s, Switch se vypne/restartuje do RCM, rozhodně by se neměl dostat ze Sleep režimu.