Content Count

1755

Joined

Last visited

Days Won

25

Feedback

100%
About spenat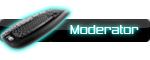 Rank

Member


Birthday

06/28/1994
Contact Methods
Web

http://spenatsnow.truncovi.info

Skype™
Určitě, předpokládám tedy, že myslíš SX OS (ne "osx"), toto téma se každopádně věnuje Atmosphére-NX

Ahoj, to je na tobě, klidně ho aktualizuj před instalací CFW, nic tím nezkazíš. Mimochodem: IMEI je u mobilů, ne u Switche

Pročti si posledních pár stránek sekce "SX OS".

Ano, to je jeden problémů, který nastane v případě injectnutí payloadu na patchnutý Switch.

PSP už nemám roky, takže já bohužel ne

To spíš vypadá na problém při spojení karty a PC. Jakým způsobem kartu připojuješ k PC? Zkoušel jsi jí předtím naformátovat? Aplikace, kterou zmiňuješ, by měla bez problémů fungovat. Uploadovat obsah MMS navíc jen tak nejde, popsaná aplikace dělá víc, než že jen zkopíruje soubory na kartu.

To je celkem jasná indikace patchnutého Switche - pokud to předtím jisté nebylo, tak teď už je.

V každém případě půjde na tom čipu spouštět jen SX OS (pokud nějakou náhodou někdo nenajde jiný způsob). Ještě technická: To, že se po zavedení Jigu ukáže černá obrazovka, je správně. Na kterém kroku konkrétně jsi selhal?

Ahoj, to vypadá celkem určitě na brick. Doporučuji pořídit Pandora's battery (stojí pár korun) a v kombinaci s MagicMemoryStick udělat obnovu.

https://twinfinite.net/2016/10/titanfall-2-how-to-mute-a-player/

Ano, jakékoliv je skutečně jakékoliv Na desce nezáleží.

No, pokud nic nezkopíruješ, nebude logicky na té kartě vůbec nic. Zkusit to můžeš, ale obávám se, že to nepůjde.

A pro příště necituj předchozí příspěvky.

Ahoj, jak jsem psal, je tam nějaký problém s připojením na jejich servery z množství českých poskytovatelů. Použij VPN, pokud máš stejný problém. Pokud chceš, můžeš mi soubor s requestem zaslat, potvrzený soubor ti v následujících pár hodinách vygeneruji.

Mluvíš o digitálních verzích, nebo fyzických nosičích?